Lady VanWinkle's provides a Longarm quilting service to quilters who want to enhance their hand crafted projects with high quality edge to edge stitches.
The owner, Diana Reedy VanWinkle, is passionate about working with you to choose the best pattern and thread color for your quilt. She provides a smoke free environment so your quilt leaves the studio smelling fresh.
All quilting is done using the Bernina Q24 Longarm machine with the Q-Matic computer that produces high quality stitches for the quilt you want to SHOWCASE or HEIRLOOM Quilt you want to pass down to a loved one.
Lady VanWinkle's Studio is located in Cascade Locks.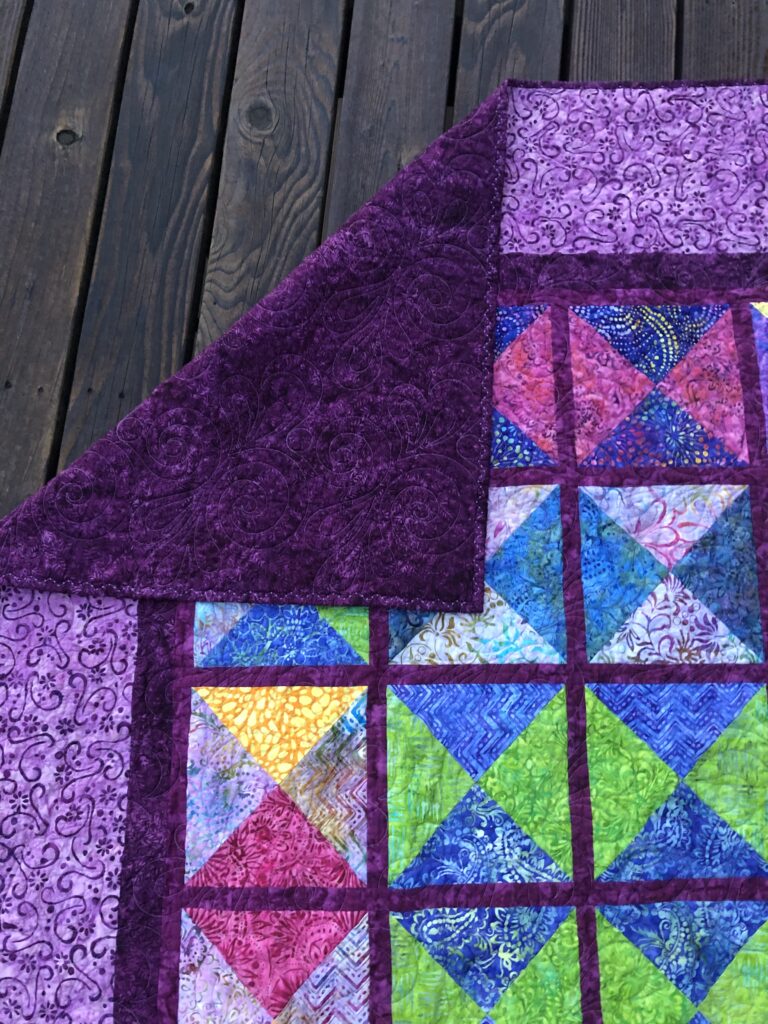 About Lady VanWinkle's
Are you looking to buy a handcrafted quilt. Check out our Quilts for Sale. If you are looking to customize your own quilt? Click the following links for Longarm Stitching services or contact us.