The main reason you might want to have your quilt finished on a Longarm quilting machine is that the longarm computerized stitching adds value to your quilt. Quilts are usually passed down through the generations. Having your quilt finished by a professional longarm quilter will ensure the life of your quilt through the years. The benefit is, there are so many beautiful patterns to choose from. Your longarm quilter will help you choose a pattern and thread color that best compliments your quilt. If you are looking for one on one consultation in a relaxed, no rushed environment go to Lady VanWinkle's and schedule an appointment .
Another reason might want use a longarm quilter is that it will free up your time to start your next project. At this time Lady VanWinkle's has a one week turnaround time compared to many other studios that have a four to eight week turnaround time.
A Longarm quilting machine stitches the quilt top, batting and backing together. Lady VanWinkle's has the Bernina Q24 with the Q-Matic computerized patterns. This machine has many high quality stitch patterns available to choose from. So, if you are making the quilt for your loved one or for yourself and you want to add that special quality touch, go to Lady VanWinkle's.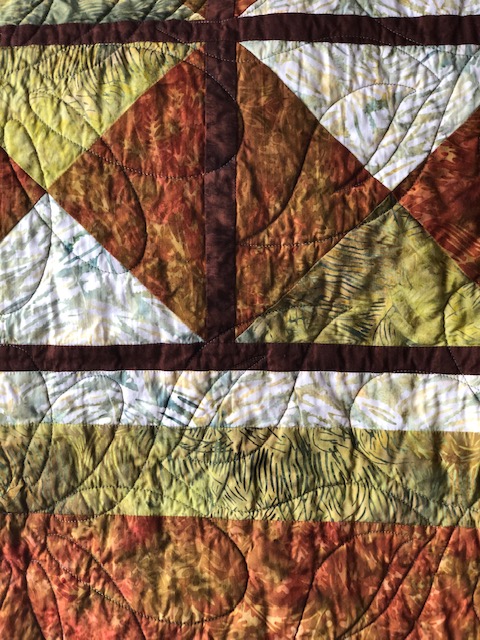 About Lady VanWinkle's
Are you looking to buy a handcrafted quilt. Check out our Quilts for Sale. If you are looking to customize your own quilt? Click the following links for Longarm Stitching services or contact us.