A Longarm quilter has a specialised quilting machine that stitches the quilt top, batting and backing together. Longarm stitches add life and value to your quilt. Lady VanWinkle's has the Bernina Q24 with the Q-Matic computerized patterns. The Bernina Longarm machine produces high quality stitches. If we don't have the stitch pattern your are looking for we can purchase one online.
Quilting is a passion for many of us. We make quilts for our loved ones and many of our quilts will be passed down for generations to come. This is what makes our quilts priceless.
And don't forget about you….there is nothing like being wrapped in a cozy quilt reading a good book. If you're looking to add quality to your quilt, see Lady VanWinkle's contact page.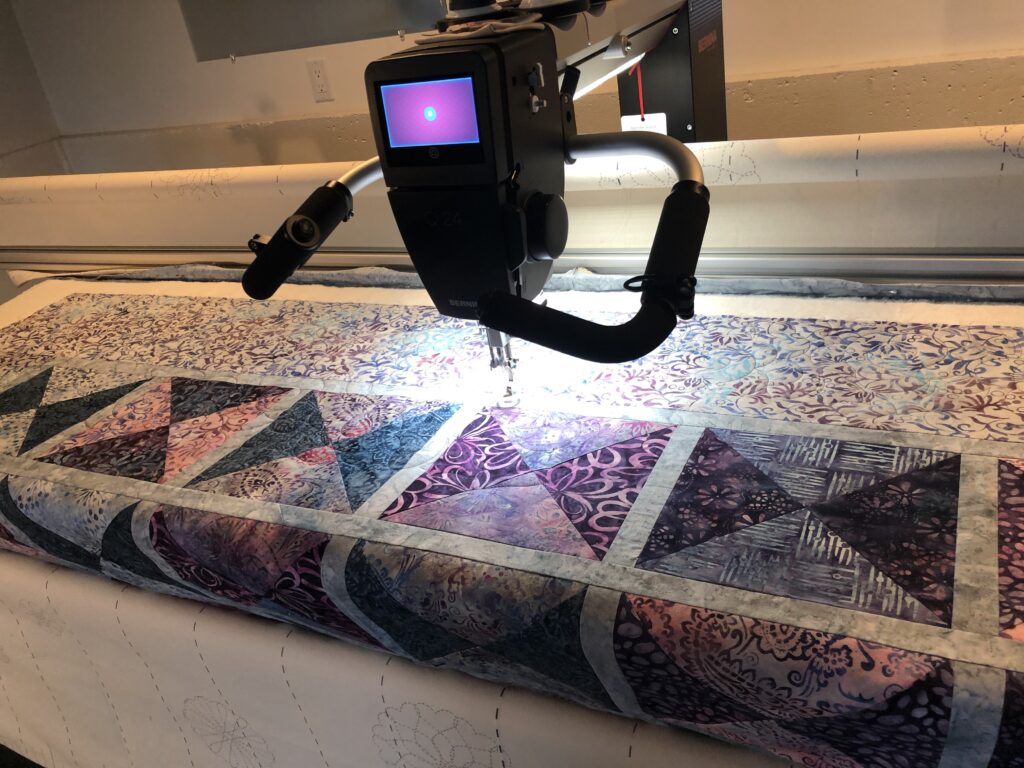 About Lady VanWinkle's
Are you looking to buy a handcrafted quilt. Check out our Quilts for Sale. If you are looking to customize your own quilt? Click the following links for Longarm Stitching services or contact us.