You want to make sure all your seams are ironed flat and there is not a lot of fabric bulk. This is one of the most important step to producing a high quality product. Too much fabric bulk can cause skipped stitches during the Longarm quilting process. Check for loose threads on the top side; we will remove thread if you miss a few. Trim all long hanging threads on the back of your top quilt.
It is not always easy to make a perfectly squared quilt. One way to check your quilt is to measure across the top, middle and bottom. Take these measurements top to bottom and side to side. Depending on the quilt pattern and boarders you may be able to trim the edges to square your quilt. If you are only off by a 1/4″ it's probably not a big deal but, no more than 1/2″.
Make sure the batting and backing have at least a 4 inch allowance on all sides. The best way to calculate material needed is to measure the length and width of your quilt and add 8 inches to the length and the width. It's okay to leave the selvage on your backing outer edges. The selvage will need to be removed from any seams in the backing. Absolutely no selvage in the top quilt. Selvage can cause skipped stitches during the Longarm stitching process. Also, the shrink factor in the selvage is different than the material. Remove the selvage!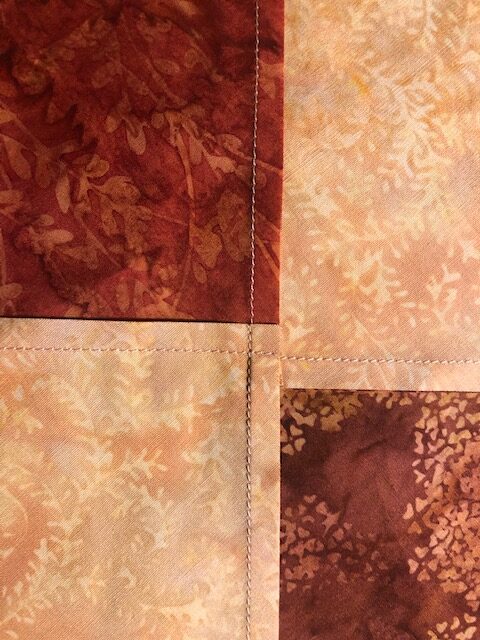 About Lady VanWinkle's
Are you looking to buy a handcrafted quilt? Check out our Quilts for Sale. If you are looking to customize your own quilt. Click the following links for Longarm Stitching services or contact us.